The small provisional community has come to an end, and we all feel a little bit down; the house seems quiet and empty and the common meals and prayer times have lost the sense of… well, community. It has been a real celebration of life lived together, entrusting to each other our different personalities, sharing the joys and disappointments of the day and having interesting discussions. Beautiful singing at prayers and making music has lifted our spirits and doing housework and gardening together has been enjoyable. Our involvement in many projects in the last month has really helped put Lunesdale Community on the map. Now we are back to square one with members. :o(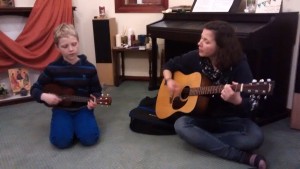 Our family felt energised when preparing for the arrival of Lisa, Milla and Elli, and we looked for opportunities to engage the local churches. A few suggestions involving Taize prayers and organising a youth evening were put to us, and when the young ladies arrived and got involved in projects, some more activities came up. All this meant that the four weeks of small provisional community became quite a busy time. How I wish that I could also have spent my days volunteering, organising prayers and building networks with new people and organisations.
In normal life it is not feasible to maintain such a busy schedule. If we are to offer a regular open evening prayer, we need to be home in the evenings, even if there are other interesting events happening. It became evident how important it is to practise being present and available to each other and also make time separately for family relationships and self. Too many activities and extra guests in the long run would inevitably mean ignoring some basic aspects of community life and my personal needs, just because there are only 24 hours in the day. There are choices to be made constantly – what should decisions be based on? I'll touch on that in my next post.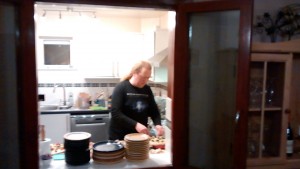 Even though I kept going to work during the day, anticipating the evenings and weekends brought me a new kind of joy. It was wonderful to come home to friends. I noticed that in the presence of others I wanted to make a special effort to do my part properly with care, whether it was preparing a beautiful chapel or table, making a meal or being on time for prayer. I wanted to take the whole community into consideration when planning my time. I am satisfied that when I made more of an effort, I also got more out of everything. For example, with proper internal and external preparation, times of prayer can be more fruitful. I am very happy and grateful for this community experience, and so glad that I had the chance to get to know Milla, Elli and Lisa! They are amazing!