James Denley joined the community in June 2017 and introduces himself:
I went to study outdoor education over at the University of Derby in 2012 and continued with my passion for outdoor pursuits. After this I somehow ended up working in the care industry and now have a job working with young people in the outdoors. As part of this job I needed to move out of Sheffield to be closer to work and Lancaster seemed like a good fit for me. I came across the community while looking online and just phoned and asked to visit. So I came down for the weekend and we all went to a progressive rock concert together. It was a great night and really nice weekend getting to know the Walkers.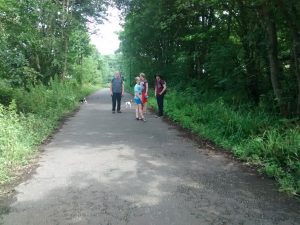 Not so long after I moved in in June, Jordan and Judith moved in as well and then it started to feel like a large family. It is very nice to be part of somethings that is just starting to take off and hopefully will flourish into something truly wonderful. People are made for community and I feel that everybody is seeking this within their daily life.